Latest News
RCC SPOKESPERSON HONOURED WITH DR ERHARD BUSEK - SEEMO AWARD FOR BETTER UNDERSTANDING IN SOUTHEAST EUROPE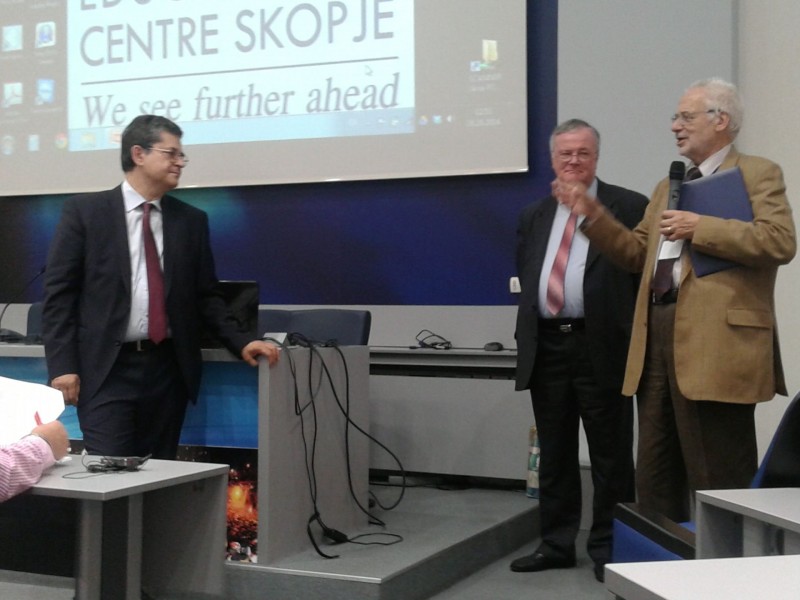 Skopje - RCC Spokesperson, Nenad Šebek, is this year's recipient of the Dr Erhard Busek – SEEMO Award for Better Understanding in South East Europe. The Award, by the Vienna-based South East Europe Media Organisation (SEEMO - an affiliate of the International Press Institute IPI), is given for outstanding efforts in journalism which have contributed towards democratisation and better understanding in the region.
At a ceremony in Skopje, Dr Erhard Busek, former Special Coordinator of the Stability Pact for SEE, said the award is going into the right pair of hands, citing Nenad Šebek's work both in the field of journalism and civil society and his tireless efforts to break boundaries and build bridges between peoples and nations.
The Dr Erhard Busek - SEEMO Award for Better Understanding in South, Eastern and Central Europe honours journalists, editors, media executives, media experts, professors, writers and journalism trainers in South East Europe who have contributed to promoting better understanding in the region and who have worked towards ending minority-related problems, ethnic divisions, racism, xenophobia, gender discrimination, homophobia etc. The award is sponsored by Dr Erhard Busek, former vice-chancellor of Austria, Jean Monet Professor ad personam, president of the Institute for the Danube Region and Central Europe, coordinator of the Southeast European Cooperative Initiative (SECI).
Nenad Šebek has been the Spokesperson for the Regional Cooperation Council (RCC) since June 2014. Prior to this, he was the Executive director of the Center for Democracy and Reconciliation in Southeast Europe (CDRSEE) for 12 years, developing and working on a wide variety of programmes, from the Joint History Project to the regional television talk show "Vicinities". Before the CDRSEE, Šebek worked for 26 years as a journalist, starting at Radio Belgrade and moving on to the BBC. He was Balkans and then Moscow correspondent for "The World" (a co-production of the BBC World Service, Public Radio International and WGBH in Boston). He covered the Balkans through the tumultuous 1990s, working first for the BBC and then "The World".
More news