Security Cooperation

We are working towards safe and stable South East Europe, part of the European and wider security architecture, able to take care of its own security and contribute to the security of Europe, supporting European and Euro-Atlantic integration process of the region
---
Objectives
Prevention and countering violent extremism and radicalization leading to terrorism and foreign terrorist fighters
Deradicalization, rehabilitation and reintegration of former FTFs ("returnees")
Further development of cooperation and coordination of all specialised regional security cooperation formats
Result-oriented, aligned policy at regional and national levels in addressing security challenges in SEE
Support and promotion of confidence building measures, exchange of experience and sharing of best practices
Results
Developed the SEE Regional Platform on Countering Violent Extremism and Foreign Terrorist Fighters (CVE-FTF), established the Group of National Focal Points for CVE-FTF, and created a specialised P-CVE website , under the Platform
Created specific recommendations for countering terrorism and violent extremism in South East Europe, together with regional forces of law enforcement experts, public attorneys (prosecutors), academia and civil society
Produced a Study on "Initiatives to Prevent/Counter Violent Extremism in South East Europe", mapping the existing CVE efforts in the region
Coordinated and supported regional security cooperation initiatives and actively cooperated with all relevant stakeholders
---
The RCC will continue its direct engagement and supporting role in regional security cooperation, resulting in increased mutual trust and practical cooperation among the regional participants. In this context, the specialised RCC-led regional security cooperation formats, such as SEEMIC (South East Europe Military Intelligence Chiefs' Forum) and SEENSA (South East Europe National Authority Chiefs' Forum) will continue to be used as confidence building mechanisms and networking frameworks, but even more so as tools for effective and timely exchange of information relevant for national, regional, and European security. The advantage of these two cooperation formats is that they bring together participants from the wider SEE region.
In a broader perspective, a timely identification of major security trends in the region will be necessary, particularly to enhance formulation and fulfilment of effective and coordinated regional and national responses to the traditional and emerging security challenges. RCC will work to identify and explore effective ways to address the gaps and unnecessary overlapping in regional security cooperation.
Addressing the emerging security challenges in the region
Development and implementation of effective and coordinated regional and national response to radicalisation and violent extremism leading to terrorism and recruitment of foreign terrorist fighters will be one of the most important regional security priorities. The RCC will play a major role, both directly, through the actions it will organise and lead, and as a coordinator of efforts in the region, first and foremost through the functioning of the SEE Group of National Focal Points for countering violent extremism under the RCC auspices. This is also a cooperation platform that includes all RCC participants from SEE.
Illegal migration and trafficking in human beings have always been a security challenge. However, the massive migration crisis, with hundreds of thousands of refugees and illegal migrants flooding large parts of SEE in 2015 only, took the problem to a hitherto unprecedented level. The problem is common and requires common regional response. In the forthcoming period, in the coordination of the existing efforts, the RCC will provide support through political dialogue and practical cooperation.
Continuous engagement of the region in general and the RCC in particular in the broader European, Euro-Atlantic and global security context will be done through consultations and cooperation with the UN and its specialised agencies, the EU, NATO, OSCE, and other relevant actors.
Our Next Steps
In the forthcoming period the RCC will:
Strengthen its coordination role, emphasising prevention of and countering violent extremism (P/CVE), and continue with exchange of information and good practices
Keep the regional web-based CVE information exchange platform proactive
Continue leading and enhancing specialised regional security cooperation formats for military intelligence and national security authorities
Produce a Study on rehabilitation and reintegration of former terrorists and violent extremists and continue with raising awareness on the role of education system and civil society in prevention of radicalization
Support creation and implementation of efficient measures to address the youth as most vulnerable to radicalization
Within the framework of Western Balkans Counter-Terrorism Initiative (WBCTi) of the EU's Integrative Internal Security Governance (IISG), we will:
Work more closely in regional security architecture with national government agencies; think tanks and academia; international and regional organisations and initiatives; non-governmental organisations, especially in P/CVE area
Maintain and further develop the existing regional security cooperation formats and structures in order to maximize results
Continue raising awareness throughout the region on the threats of violent extremism and radicalisation leading to terrorism and other common security challenges
Further develop its own Regional P/CVE-FTF Platform and accommodate to actual needs
Endorse creation of policies to respond to new security threats and challenges for the SEE, especially policies for youth and returnees
Contact for Security Cooperation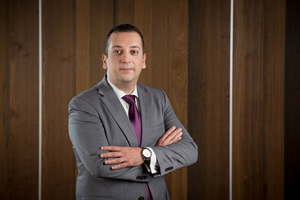 Priority Area Overview