Latest News
Svilanovic voices strong support for creation of youth exchange programme for the Western Balkans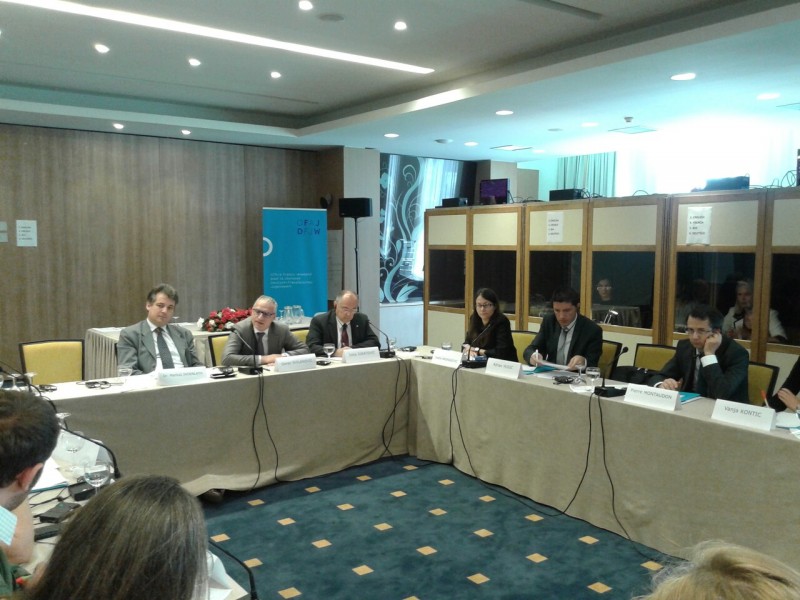 Speaking at the conference dedicated to strengthening intercultural youth exchange programmes in the Western Balkans in Sarajevo today, the Secretary General of the Regional Cooperation Council (RCC), Goran Svilanovic, expressed the strong support of the RCC for the initiative to create a youth exchange programme for the Western Balkans.
The RCC Secretary General spoke of the necessity for such a programme to enhance mutual understanding between the young people of the region who simply do not know each other well. "We need to do all we can to ensure support for this initiative throughout our region," added Svilanovic.
Svilanovic spoke at the panel on regional cooperation, together with Josip Juratovic, MP from Germany, French - German Youth Organisation (FGYO) representatives Dr. Markus Ingenlath, and Frank Morawietz, as well as representatives from six SEE's ministries of youth and France.
The two-day event, that gathered representatives of ministries, youth and civil society organisations from the region and wider, has been organized by the French - German Youth Organisation (FGYO).