Latest News
Third National Platform meeting on Roma Integration in Montenegro held in Podgorica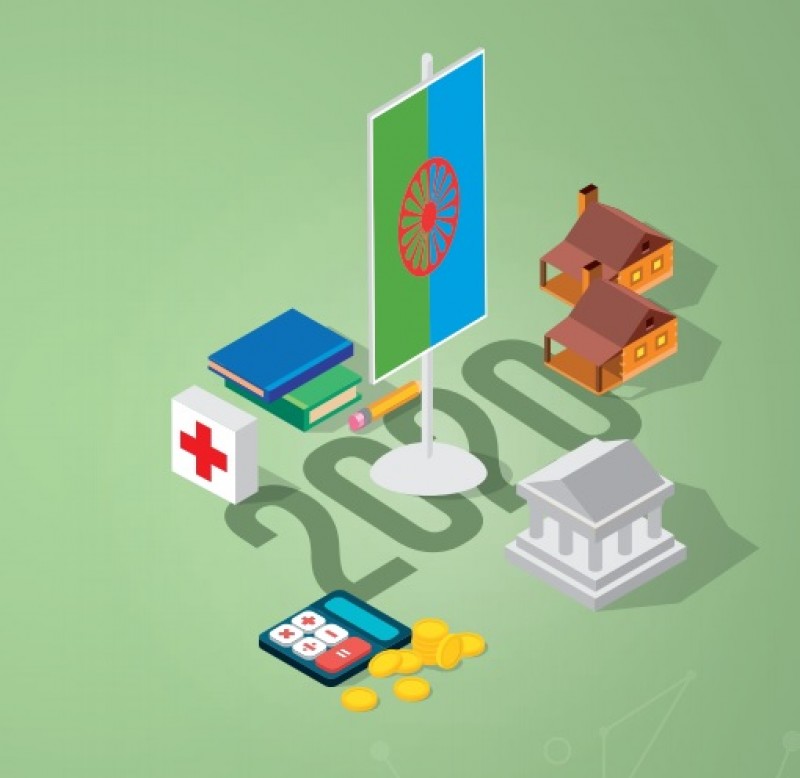 Podgorica – The third National Platform meeting on Roma Integration in Montenegro for 2018, organized by the Regional Cooperation Council (RCC)'s Roma Integration 2020 (RI2020) Action Team in close cooperation with the Ministry of Human and Minority Rights of Montenegro, took place on 30 May in Podgorica.
On this occasion, Report on the Annual Implementation of Roma Integration Public Policy of Montenegro for 2017 was presented by representatives of the relevant institutions, followed by an informed discussion on the results of the implementation of the Roma integration policies in Montenegro in the areas of education, employment, health, housing, and other relevant issues.
The meeting was opened by Leon Gjokaj, General Director at the Ministry of Human and Minority Rights and National Roma Contact Point of Montenegro, Aleksandra Bojadjieva, RCC's RI2020 Policy Expert, Barbara Rotovnik, Rule of Law and Pre-Accession Advisor at the Delegation of the European Union to Montenegro and Sanja Elezovic, RCC's RI2020 Monitoring Expert. After the introduction, progress and challenges per each respective area of Roma integration policy were reviewed.
More than 50 representatives of relevant ministries and other public authorities, local governments, foreign governments, intergovernmental and international organizations, including the Delegation of the European Union, as well as members of civil society organizations contributed to the discussion, preceding the final meeting outcome – policy paper reflecting key conclusions and recommendations for the upcoming period.
National Platforms are meeting organized in each of the RI2020 participating economies, serving as an lead up to the Roma Seminars, organized by the governments and European Commission, to formulate operational conclusions on Roma integration within the EU integration in each economy, per period of the two following years.