Latest News
Representatives of RCC Secretariat and Montenegrin SEECP Chairmanship-in-Office meet in Sarajevo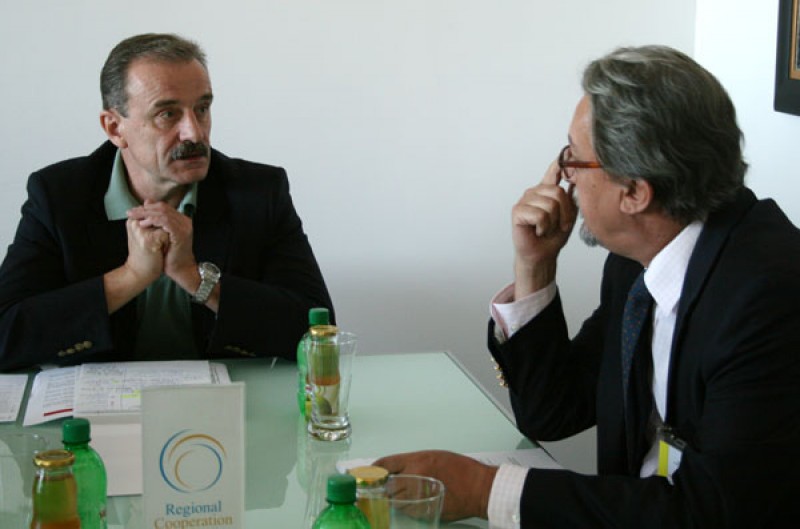 The Secretary General of the Regional Cooperation Council (RCC), Hido Biscevic, held today in Sarajevo consultations with Montenegrin Deputy Minister of Foreign Affairs, Nebojsa Kaludjerovic, representing the rotating Chairmanship-in-Office of the South-East European Cooperation Process (SEECP) taken over by Montenegro at the SEECP Summit in Istanbul in June 2010.
The meeting focused on preparation of the Montenegrin SEECP Chairmanship-in-Office Work Programme with the aim of its full compliance and alignment with the Strategy and Work Programme of the Regional Cooperation Council for 2011 – 2013.
In this context, interlocutors stressed the importance of close cooperation in achieving full synergy between SEECP as the political umbrella and RCC as its operational arm.
The two officials also discussed future steps in the process of streamlining regional initiatives and task forces in South East Europe.