Tirana to host Ministerial Meeting on Roma Integration: housing, civil registration, data collection & budgeting in focus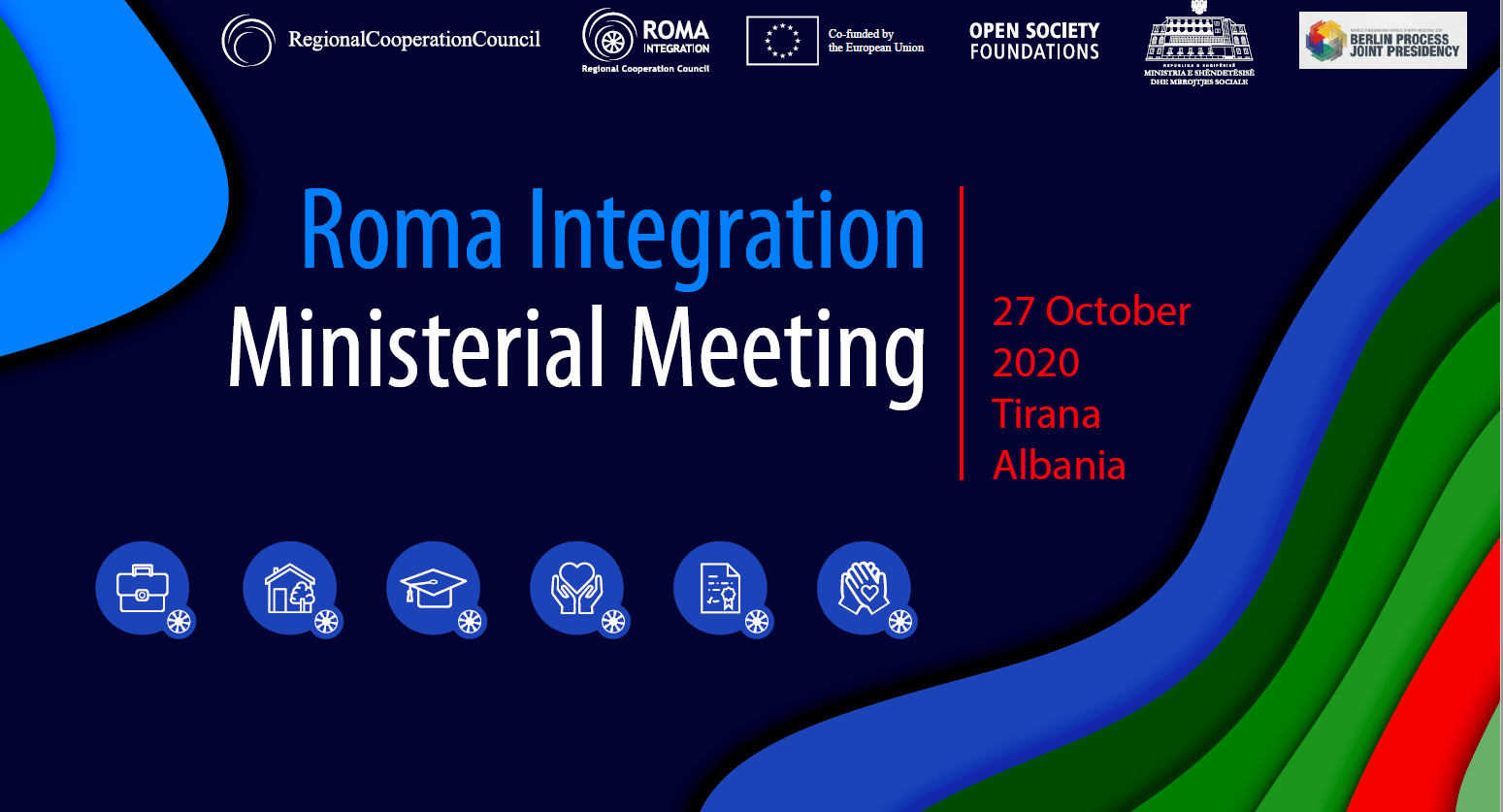 Event will open Albanian Prime Minister Edi Rama, EU Commissioner Oliver Varhelyi, and RCC Secretary General Majlinda Bregu
Tirana - The Ministers responsible for integration of Roma in the Western Balkans economies will meet in Tirana on Tuesday to discuss the progress achieved in the first year of implementation of the Declaration on Roma Integration endorsed at the Poznan Summit last year. The Roma Integration Declaration set important targets for the governments to achieve before they can join the EU, as Roma are the most vulnerable members of the population in our region. 88% of Roma in the Western Balkans live in severe material deprivation and 54% could not secure food each day and had at least one hungry household member in the past month. As the joint regional effort is needed in order to improve the lives of Roma, the meeting will gather ministers responsible for Roma Integration from the Western Balkans economies, officials from Prime Minister's Offices, National Roma Contact Points, organizers of the upcoming Sofia Summit, as well as representatives of the European Union and the RCC.
Among others, topics of the ministerial meeting, hosted by the Government of Albania and co-organized by the Regional Cooperation Council (RCC)'s Roma Integration Project, will be housing, civil registration, data collection and monitoring, and public budgeting.
The opening remarks are to be delivered by:
Ms Ogerta Manastirliu, Minister of Health and Social Protection, Albania
Mr Oliver Varhelyi, Commissioner for Neighbourhood and Enlargement
Ms Majlinda Bregu, Secretary General of the RCC
Ms Denitsa Sacheva, Minister of Labour and Social Policy, Bulgaria
Mr Zeljko Jovanovic, Director of Open Society Foundations Roma Initiatives Office
Mr Edi Rama, Prime Minister, Albania

The closing remarks are to be delivered by:
Ms Katarina Mathernova, Deputy Director General for Neighbourhood Policy and Enlargement Negotiations, European Commission
Mr Peter Zingraf, Ambassador of the Federal Republic of Germany to Albania
***
Declaration of Western Balkans Partners on Roma Integration within the EU Enlargement Process was adopted within the Berlin Process in July 2019. By adopting the Declaration, the economies committed themselves to continue and further enhance efforts to achieve equality and full integration of the Roma, as part of regional cooperation and the accession process to the European Union. The Declaration foresees the achievement of specifically defined objectives in the areas of employment, education, housing, health care, documentation and combating discrimination. It also envisages the adoption of regional public budgeting standards related to Roma integration, and the establishment of official channels and mechanisms for joint involvement of local governments and Roma communities in policy formulation, as well as adequate mechanisms for monitoring and reporting on the implementation of policies related to Roma integration.